Time flies by far too quickly. We've only planned for 2021… However, the year is only halfway through, and I'm sure many of you are already preparing your marketing strategy for 2022. Therefore, let us think and determine which marketing trends will shape the year 2022.
The critical question remains: How will marketing evolve in the aftermath of the cookie's demise?
I am certain you heard. Google declared that in 2022, it would discontinue support for third-party cookies in its Chrome browser. This is significant, given that Chrome is the most used browser, accounting for about 70% of the market.
Nonetheless, the pandemic had a profound effect on our routines, and digital has become the new norm for a variety of tasks. Consumer behaviours will persist even after the pandemic is finished.
Certain things, though, I am certain of.
Digital marketing will become increasingly more vital in the next years.
Content marketing will continue to grow in importance.
Direct-to-Consumer (D2C) marketing will continue to be the dominant channel.
Without relying on second- or third-party data, brands will need to learn about their consumers.
Additionally, businesses should take a more proactive approach to customer retention. While the majority are still on the lookout for new customers, with competition in the digital world growing increasingly fierce, client retention has never been more critical.
The following are the top six marketing strategies for 2022.
1. Make an investment in online events
Online events (such as webinars, seminars, or product launches) are an excellent way to communicate with existing and potential new clients about your business.
I'm seeing an increasing number of brands participate in online events. They also provide them with additional changes, such as direct data collection on the event's audience.
Later on, the data can be utilized to create customer profiles and market to them directly. It eliminates the need for third-party data and contributes to the development of a deeper relationship with the audience.
While online events may not generate big money immediately, they will surely help your organization develop over time.
2. Take Control of Your Audiences
In reality, your audience is owned by Facebook marketing, Twitter marketing, Instagram marketing, or any other social media network. You do not possess them. Therefore, even if it has been working well for you, you should be concerned – and should begin to own your audience. Why?
To begin, you will be able to ensure that the message you wish to convey to your followers is received. Second, it is because today's algorithms incorporate a plethora of metrics and dependencies that directly affect the delivery of your message. For instance, those with whom you wish to communicate are unlikely to be able to hear you. Additionally, it is predicted that those who follow you will follow another group of brands and will become lost in the marketing noise.
Did you realise that approximately 500 million tweets are sent daily? It's quite noisy out there! How do you make certain that your tweets are seen by your intended audience?
Additionally, did you know that over 6 million businesses use Facebook advertisements to reach their target audiences? That is a sizable number of businesses!
Consumers' attention spans are extremely short these days. Frequently, it is less than three seconds, owing to the continual influx of new data. That is why it is difficult to ensure that your content reaches your intended audience.
That is why 2022 should be a year dedicated to establishing control over your audience. I understand that this is easier said than done, but in the long term, you will accomplish some fantastic outcomes.
Newsletters are irresistible. Consider this. Your audience's inbox is a private zone, and if they're willing to share it with you, you're likely to gain their complete attention.
However, if you are successful in reaching their inbox, your marketing plan will need to adapt. The information must become far more tailored and relevant to particular groups.
Additionally, in 2022, the trend toward personalised content creation is anticipated to be more essential than ever. With the changing digital landscape, consumers will become increasingly picky about the content they consume, as their expectations rise.
Brands will almost certainly devote more time to content creation (and not just for their internal teams but also customers). Therefore, if you haven't started yet, I strongly advise you to do so immediately! Simultaneously, ensure that your material is relevant to your audience or market niche.
3. Dedicate time (and resources) to developing a strong brand image
We live in an image-obsessed society. If you want to establish a powerful brand image, you must use the appropriate language and communication style. Concentrate on increasing word of mouth by offering superior service to your clients and maintaining timely contact.
While digital advertising will continue to play a significant role in your marketing plan, it is critical to keep in mind that it will become more expensive. Indeed, the cost of Google Ads has been increasing year after year due to Google's bidding system. Additionally, since competition for online advertising has increased, the price you spend will likely increase as well.
You should aim to increase brand recognition naturally. How about developing a strategy that will benefit your audience in the long run? Perhaps it's a video tutorial, a weekly podcast, or site material that teaches and adds value rather than screaming "purchase from me now!"
4. Establish a Thought Leadership Position and Educate Rather Than Hard-Sell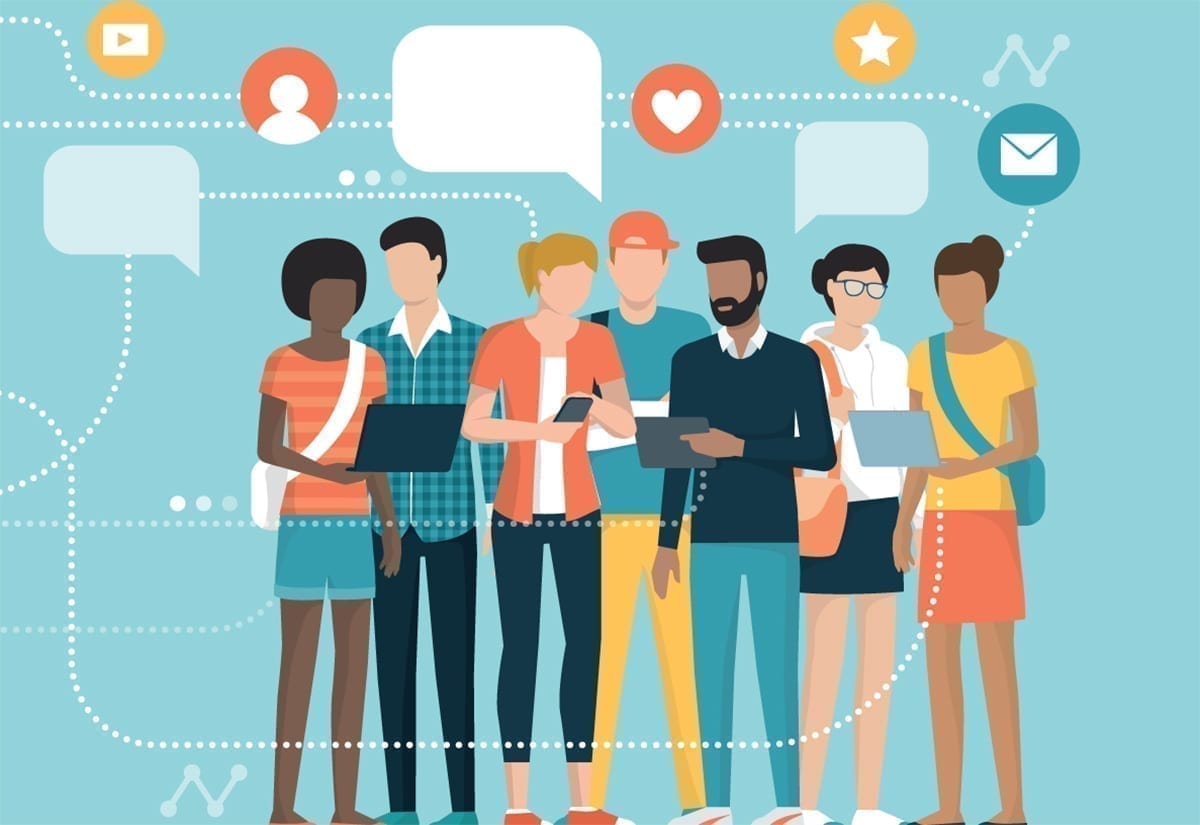 According to digital marketing experts, the average American is exposed to between 4,000 and 10,000 commercials daily. That's a lot of advertisements!
It's unsurprising that consumers have developed an immunity to aggressive sales practices. Indeed, when brands begin pressuring individuals to make a purchase, they activate their protective mode.
Rather of aggressively pushing your products or services, educate your customers on why they require your assistance. It has to be convenient for them, and you have to demonstrate that you can assist them.
Apple is unmatched in terms of consumer education (in my humble opinion). Their success is based on far more than attractive phones, computers, and tablets. They have done an outstanding job educating consumers.
Did you know that the Apple iPod once held a 75% market share for digital music players? They portrayed someone using the devices, demonstrating the functions and assisting the user in visualizing the device's purpose.
Apart from well-crafted advertisements, Apple provides a venue for consumers to learn about its products: its stores. The Genius Bar is a space where consumers may examine products, ask questions, and receive assistance as needed. The store's geniuses rarely sell or attempt to encourage consumers to purchase something or move from one item to another; instead, they demonstrate the capabilities of an Apple product and leave you to draw your own judgments.
More and more brands, primarily digital, are beginning to see the value of this type of marketing, and we are now seeing more follow suit.
Hard-sell tactics will grow increasingly unsuccessful. Rather than that, focus your work on developing hard-sell methods on ways to provide convenience and educate your customers.
5. No Longer Is Content King; Simplicity Is
I'm weary of the slogan "content is king." The internet is awash with content. How does it assist?
Indeed, simplicity and clarity, in my opinion, are kings.
Consumers have developed a greater desire for high-quality, original content. However, the amount of material available on the internet is tremendous, and it's getting increasingly difficult to offer high-quality, unique content.
Consumers are not interested in seeing the same list of ten ways to increase productivity; they want to see something new. This can be accomplished by taking a novel approach to a problem or by sharing a personal perspective and advice.
I understand that it's difficult to come up with fresh techniques to increase productivity, but you can contribute your own unique approach to productivity.
The blogging and influencer industries have exploded in growth!
As a result, I recommend developing longer, more instructional material via blog posts and articles, as they are a good vehicle for building strong SEO and thought leadership. They can, however, be more engaged. For instance, you can incorporate quizzes, games, and questions into your blog, all of which do very well. This is all down to Instagram's interactive stories, which have taken over the space.
Because quality has become increasingly crucial, I'd avoid producing substandard material as consumer expectations continue to rise. This means that poor content will become increasingly obnoxious, and the consumer will become less tolerant of it.
Bear in mind that you are not required to publish daily. It is preferable to produce higher-quality content less frequently, but to ensure that whatever you do is relevant, interesting, and beneficial.
6. Embrace Individuality
In 2022, we'll have an increasing number of channels via which our clients can consume marketing content – videos, online articles, and podcasts, to name a few. These are the various methods by which brands will communicate with their customers in order to engage them in their message.
I would spend some time determining which networks my audience use and would be present on those channels. Then, having multiple channels allows you to tailor your message to each audience segment and present it in the most enticing manner possible.
For instance, I've noticed that podcasting has been growing in popularity. Now that Clubhouse has gained widespread popularity, the trend will only continue to grow. While not everyone will listen to your podcast, those that do will likely have unique interests and goals that you may leverage to your advantage. As a result, create some sort of audience.